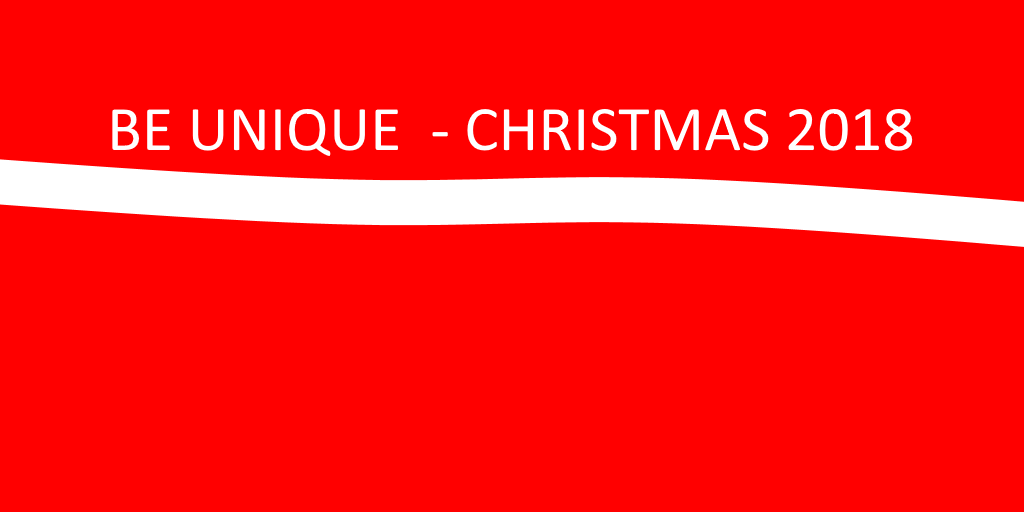 BE UNIQUE – CHRISTMAS 2018 (Quick Positive Opinion)
This is a retail festival – and we all aim to have fun this Christmas.
Presents/ Gifts
When it comes to gift giving – always plan. Know what they like and how that bit of info can give you a unique opportunity. An opportunity to make them smile when you give that gift.
Lots of Time
Its still November, so plan ahead. How much money you can spend and what angle you are taking with each gift.  Heartfelt, Comedic, Dark and plenty of other angles are available – each depend on your relationship with that person.
Not Allot of Time
If you leave it to the day and find something on a shelf that you think will work – good. But always look at your options before choosing. Do not go, "oh this will work" and buy it straight away.  Plan, be more of a of a "that might work, but I will check in these other stores first".
Overall Thought
Christmas – is a festival of giving and receiving joy and fun.  Aim high but do not just buy an expensive item – think through what will make them smile.  Find that perfect item, or imperfect item that will bring some fun to the day.